Ever wondered what makes book reviewers tick?
Who they are
What they do
Why they say No
When they say Yes
How to approach book reviewers to review your book?
Then, you're in luck!
The UELT caught up with four book reviewers – Blessing Okwuofu (The Reading Mom), Modupe (Book Review by Mo), Munyale Kwabe (Eccentric Readers Club), and Ijeoma Ucheibe (The Bagus NG) – to answer those questions for you.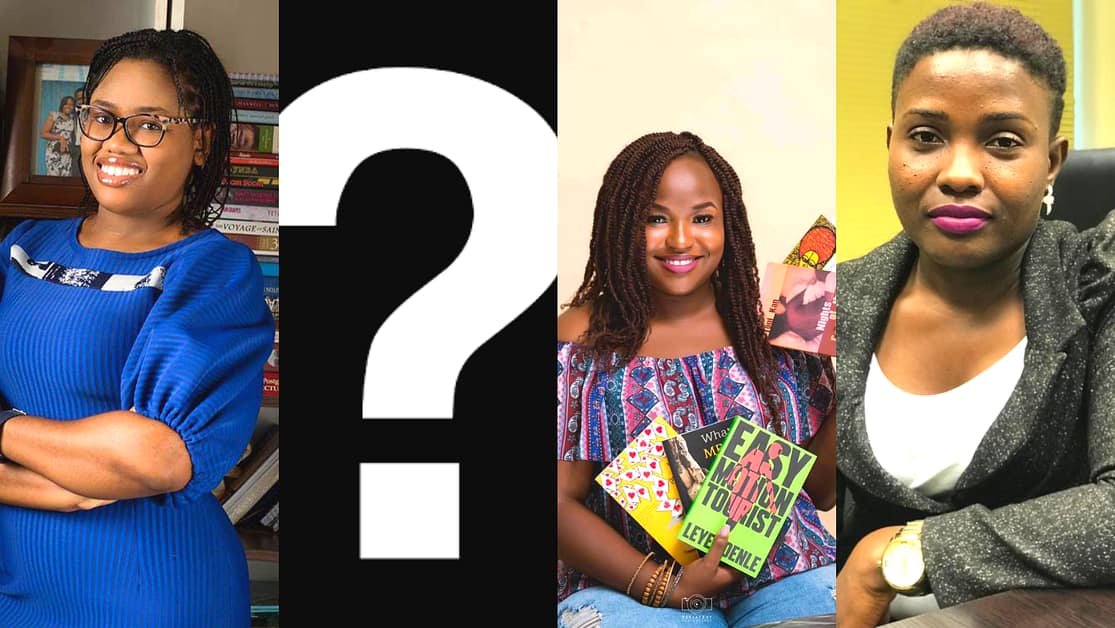 One of these book reviewers loves to sniff her books.
Another fell in love with books after someone piece-ed her heart a teenage heartbreak.
One never gets tired of rice.
And there's one who's so hidden in plain sight, her family and friends have no idea she's one of the most popular Nigerian book reviewers on the 'gram!
Read on to find out who loves what, and why you can't get any book reviewers to agree to touch your book (yet)! But first, get a mug of coffee, hot chocolate or tea for the ride AND something to take notes.
Getting To Know These Book Reviewers
UELT: Please tell us your name and a bit about yourself
TRM: Blessing Okwuofu, I'm in my 30s, Christian, wife and mother of 2 beautiful girls. I work as an Audit and Risk professional. I love to read. I read 138 books in 2018, 215 in 2019, about 150 so far in 2020.
BRM: My name is Modupe, but you can call me Modus😁. I'm a mum who loves to read.
ERC: My name is Mercy Munyale Kwabe, I turn 28 this month. By day, I am an International Relations and Diplomacy lecturer at the Baze University in Abuja. I'm currently running my PhD at Nile University (also in Abuja), my thesis is on Sexual Violence Against Children in Nigeria.
I'm also the Abuja Team Lead for Stand to End Rape Initiative because I believe we need a system that gives rape survivors, justice. And coming up with such a system takes hard work.
My mental health and peace of mind are huge priorities for me. I love to read and I founded the Eccentric Readers Club in 2017 purely out of passion for African literature.
TBNG: I'm Ijeoma Ucheibe, a legal practitioner, HR professional, mediapreneur and curator of The Bagus NG, a literary platform promoting African literature with an informal feel.
When I'm not writing an academic paper or marketing books online, I'm reviewing books on the award-winning Classic FM 97.3 #BookOnReview show with Benjamin Okoh on Saturdays at 9pm.
I also have a #PidginReviews series where I review African titles in Nigerian Pidgin English, and I read a chapter of my latest reads in the #AijayReads series.
UELT: Your favourite meal is?
TRM: Don't really have, but I never get tired of rice.
BRM: Pounded yam and ogbono soup.
ERC: Pasta. Any form of pasta any time, any day.
TBNG: Porridge beans and fried plantain.
UELT: You live in?
TRM: Lagos, Nigeria
BRM: Lagos, Nigeria
ERC: Abuja, Nigeria
TBNG: Lagos, Nigeria
UELT: What did you study at university?
TRM: I have a BSc in Accounting (First Class), ACA, CIA, CISA, CFE and currently on MBA track.
BRM: Finance
ERC: I have a BSc in Political Science, an MA in Terrorism, International Crime and Global Security, a Diploma in Global leadership, and a PhD in Political Science.
TBNG: Law
For The Love Of Books

UELT: What is a book review and what do book reviewers do?
TRM: A book review basically analyses the style and content of a book, and highlights its strengths and weaknesses as perceived by the book reviewer.
BRM: Book reviewers read books and give their opinion.
ERC: A book review is a process of dissecting the content, characters, juxtaposition, and writing style of any book to determine its strengths and weaknesses. There are different types of book reviews cos book genres vary. Book reviewers have to be knowledgeable on the subject matter to be able to do a thorough and objective work.
TBNG: A book review is a contextual analysis of a book that includes its subject, themes, strengths and weaknesses. Book reviewers love reading books, have a knack for writing and enjoy expressing their opinions.
UELT: Who can be book reviewers: a journalist, a critic, a reader or a writer?
TRM: Anybody, really
BRM: Anyone
ERC: It really depends on what is being reviewed. For instance, a journalist or a literary critic cannot review an academic piece written by an academic for educational purposes. Only a fellow or more experienced academic can review such a work.
TBNG: Any journalist, critic, reader or writer with the right tools and training.
UELT: What genre of books do you like to review and why is reading so important to you?
TRM: I'm happy to read and review almost all genres of books. The exception is horror. And reading is important to me because apart from being fun, it sharpens the brain, helps with analytical thinking and increases knowledge.
BRM: I'll read anything that is interesting, except horror sha. I started reading because I was lonely. We'd moved to Europe, I hadn't made friends, and before anyone knew it, I was reading books above my age grade.
ERC: I prefer to review fiction. And reading offers me a whole new world to escape to. The ability to inhabit a world created in the mind of an amazing author, is underrated. When I pick up a book, I enter a different reality that's full of uncertainties. I love it.
TBNG: I like to review Thrillers, Mysteries, and Contemporary Fiction. Reading is my safe space when I'm stressed.
UELT: Any genre or size of book that makes you go, "Thanks, but no, thanks?"
TRM: Genre, horror. Size, no
BRM: Genre, horror. Size, anything less than 30,000 words. Unfortunately, Okadabooks and bambooks don't show a word count for the books on their platform.
ERC: Science Fantasies, Medieval Fiction, and Self Help books. I mean, if I start a book, I'll finish it but those genres are the hardest for me to ever read or buy. My personal library has almost 2,000 books but these three genres combined, make up maybe 20 books out of the lot.
TBNG: Fantasy, ooh!!!
UELT: How long have you been book reviewers?
TRM: I started in 2019.
BRM: I started about a year ago.
ERC: I'd say 5 years now.
TBNG: 4 years.
UELT: From reading for leisure or education to reviewing books, talk us through that.
TRM: I've always loved to read for leisure. But that also helps me read and assimilate faster when reading for education. However, writing is a chore, so I only started reviewing books when I started @thereadingmom.ng to share my love for books and reading with others.
ERC: To be honest, I was never a reader in secondary school. Then, I suffered my first heartbreak and picked up the Harlequin book that had been in my bag (laughing). I can't even remember which one, but watching people fall in unrealistic love that I couldn't have, tortured me yet it gave me hope that I'd one day find love.
Then, I fell in love with my course and wanted to do more for people. To help them get justice from a corrupt system that never favours those already disadvantaged by class and everything that goes with that. So, I dedicated myself to academics and in academia, all we do is teach, read, review, write.
Having said that, I have days when I don't want to worry or do any mental gymnastics. So, I read other books and review them for fun.
TBNG: Reviewing books for me was a way to get the word out about a book I enjoyed reading or couldn't wait to recommend to my followers.
UELT: How many books have you reviewed?
TRM: I don't know the exact number of books I've reviewed but I try to post a review every week.
BRM: I've reviewed about 160 books and posted about 70.
ERC: Honestly, I can't count and I've had various blogs so I can't even tell you where to find all my reviews. However, the book club has a website and we give members the opportunity to review the books we read. You can find some of the reviews here.
TBNG: Honestly, I'll have to check my different platforms for exact numbers but they're in the hundreds by now.
The Business of Books

UELT: If someone wanted to find a list of your reviews, where would they go?
TRM: @thereadingmom.ng on Instagram
BRM: @bookreviewbymo on Instagram
ERC: Twitter is their best bet. There's list pinned to my page of different books and my brief reviews on them that you can find here.
TBNG: My reviews are on IGTV, YouTube channel and some on the radio. At this rate, I'll have to start curating a list for them!
UELT: Tell us about The Reading Café
TRM: The Reading Café is the online book club of @thereadingmom.ng hosted on Instagram. We select two books every month – one fiction and one non-fiction. We have weekly discussions of selected chapters on Saturdays and a final Instalive book review on the last Saturday of the month. All on Instagram.
UELT: Tell us about ERC, Abuja
ERC is my baby. Like literally. We'll be 3 years old this year and I'm super proud of how far we've come. Together, we've read 33 books and counting. The book club has a mailing list of over 100 and there's more than 30 consistent members.
I realised when I returned to Nigeria that I wasn't familiar with a lot of African literature and I didn't like that. So, I and a couple of friends got into the habit of reading a book and talking about it together.
One day, I was like "I want to start a book club where we read the same book, meet once a month in a nice restaurant, eat, drink and talk" and that was how ERC was born.
We have an 11-month calendar, December – cos of all the festivities – is a free month for us. And I know that some other book clubs read more books in a year. But there are many people who don't read as fast as I personally do. And I feel like a book club is meant to be a calm, warm and welcoming place for all.
So, I don't want anyone to feel like we're too sophisticated to accommodate them. The ERC just wants members to have a chance to read, then talk freely about the books they've read. Even if they don't read at the speed of light.
UELT: Tell us about #BookOnReview and #AijayReads
The #BookOnReview is a popular live, radio show on Classic 97.3FM where we review some of the world's most amazing books. Since we started in 2014, we've had homegrown and international authors as guests. It's broadcast every Saturday at 9pm (West African Time) and people can even listen online here live.
It's an interactive show, very educational and there's a lot of hilarious moments. The purpose of #BookOnReview is to publicise the hard work of vibrant and brilliant authors whose books deserve that spotlight. And we try to encourage a healthy reading culture, too.
Then, #AijayReads started as a way to give back to some of my visually impaired listeners on the #BookOnReview show and on the Bagus platform. So, I read a passage of my favourite books in my most dramatic voice, for effect and to get listeners to either want to buy and read the book, or pick up a copy from their library.
UELT: How do you get books to review and what makes you decide to review a book or not?
TRM: Authors and publishers often send me books to read and review. Then, I just select any book I've read and enjoyed for review.
BRM: I follow other reviewers. Sometimes, authors reach out to tell me about their books. I notice some books on Instagram ads. And other times, I browse book Apps.
ERC: Sometimes, people approach me directly. Other times, it's by referral. I almost never say No. A book that I feel isn't worth my time might be worth someone else's time, which is why I feel like I have an obligation to review it.
TBNG: More often than not, publishers send me a catalogue of their latest titles ahead of the release date. I don't have a review policy per se for now. I'm not a fan of the fantasy genre, so I rarely review those.
UELT: Do you prefer paperbacks or eBooks?
TRM: eBooks
BRM: Right now, I have no preference.
ERC: Ebooks are trash, please. Paperbacks, all the way. There is something (I'm sure there is a psychological term for it) about flipping pages and the smell of new books. Almost orgasmic, if you ask me.
TBNG: Both are fine, but I'm partial to paperbacks because I love to sniff my books.
UELT: Traditionally published or self-published?
TRM: I read and review both.
BRM: Both
ERC: I don't mind. Please, just have an attractive book cover. I want to throw shade at some publishing houses, but not today.
TBNG: Both
UELT: Do you find that the people in your life who might want to become authors, get nervous that you won't like their work? Or do they go the opposite end and tap you for as information as you can spare?

TRM: The latter
BRM: Most of them don't know I review books 😁
ERC: The fear of not being enough is something that all human beings struggle with. I never criticise if it's not constructive. Everyone I work with knows that, so I guess it reduces the nervousness and creates room for trust.
TBNG: Nope. I have a lot of self-motivated people around me.
UELT: Are you able to read for fun anymore? Or do you find that your reviewer hat comes on whenever there's a book in your hands?
TRM: I can still read for fun.
BRM: I love books but I tend to review whenever I read. I took Literature classes in Spanish and English at uni so I'm constantly analysing books, anyway.
ERC: My reviewer hat is always on but I have fun doing it. Paid or unpaid.
TBNG: It's been a while since I read for fun, but detective fiction from Dick Francis is my go-to when I want to read for fun.
UELT: What makes a useful review and what are the steps for producing one?
BRM: That depends on the purpose. My purpose is to share books I like. My requirements for my reviews are in my stories.
ERC: This is such a complex question. However, I would say this, a review should be educative. If you are criticising a work, it should be constructive. A good reviewer must also be able to justify their comments on a particular piece and accept that it is never easy to write a good or average piece.
TBNG: A review is book specific but what I would advise is – be true to the book and yourself.
UELT: What separates an outstanding review from a mediocre one?
BRM: Honestly, I don't believe that there are mediocre reviews, simply because the reviewer is giving an opinion. "Buy it" is a review (laughing).
ERC: An outstanding review for me is one that doesn't come across as vindictive towards the author, and offers insight so that when the author reads, he/she can clearly see how to do better in their next piece.
TBNG: The subjectivity of book reviewers can sometimes make or break a review.
UELT: When you agree to review a book, what are the top three things you're hoping for and why?
TRM: Good writing style, great storyline, relatable characters.
BRM: In this order 1) Great and realistic story line. Even if it's in fantasy genre, it has to be plausible 2) It must be properly edited, so minimal grammatical errors 3) I have a personal preference for 100,000 words (laughter). But for me to review, it should be at least 30,000 words. Anything less than that must be part of an anthology.
ERC: 1) A good flow 2) A first chapter that captivates me enough to continue until I'm done with the book 3) A good story.
TBNG: 1) An eye-catching book cover 2) The story has to be something that can be sold 3) The author's personality must be able to shine through.
UELT: In your opinion, what makes a decent book, a terrible book and a great book?
BRM: Varying degrees of my previous answer.
ERC: A decent book – good storyline, easy to read, and almost relatable. A terrible book – bad storyline, silly spelling mistakes that should have been caught by a good editor, and stupid moral lessons that don't depict the reality of life.
A great book – a good storyline, good editing, the ability to subtly but succinctly convey a message that applies to different aspects of life. A book that strikes something in you, something you can relate with, makes you feel like you're not alone in whatever phase or situation of life you are.
TBNG: Great book – Read and can't stop talking about it for days on end. Decent book – Read and enjoy. Terrible book – You don't want to know. Trust me (laughing).
Book Reviewers Cementing Careers

UELT: What are the two worst things in your opinion that an author/publisher/agent can do before or after getting a review?
BRM: 1) Have a sense of entitlement 2) Respond badly to constructive criticism. I still remember what happened the time I reached out to an author to tell her that she needed to work on the grammatical errors in her book…
ERC: 1) Not acknowledge receipt of work 2) Withhold payment because they're unhappy with a contrary opinion.
TBNG: 1) Rant about a bad review online 2) Not have a marketing budget
UELT: What's the one thing that your fellow book reviewers do that cheeses you off?
BRM: Nothing
ERC: I can't think of anything.
TBNG: I'm going to plead the 5th amendment on this.
UELT: As book reviewers, do you charge for your reviews?
TRM: Sometimes.
BRM: No, I don't charge for reviews.
ERC: It depends on the nature of the work. But most times, yes.
TBNG: Yes, I charge for some reviews.
UELT: Some might argue that getting paid for a review has a tendency to tamper with the integrity of the review. What's your take on this?
TRM: I don't agree. For paid reviews, I write and send my honest review to the client before accepting payment. If they don't like the review, I don't accept payment or post the review.
BRM: I don't think that's always the case. But I believe that when posting reviews, book reviewers should openly state if it's a paid partnership or an advert.
ERC: That is why I am a supporter of blind reviews. I don't need to know the author. But I have friends that write and they can attest that our relationship doesn't stop me from doing a thorough job.
TBNG: Not with me.
UELT: Platforms like Instagram and YouTube have turned book reviewers into a new breed of celebrity influencer that wasn't there before. Do you ever feel some type of way about potentially cementing or destroying an author's career with a review? And how do you handle that?
TRM: I don't believe a review can destroy an author's career. A bad review is an indication that the author needs to do better.
BRM: No, I don't. I personally don't post negative reviews on my page. If I don't like it, I DM the author and let them know what the problem is. I buy their book as a way of supporting them.
ERC: As I said before, reviews should be constructive. When I review, I'm not making comments to make you feel bad, but to make you do better. So I don't see it as destroying. It's your opportunity to grow and learn.
TBNG (laughing): I'm laughing at the celebrity influencer bit. If it were to happen, I'd handle it objectively as possible.
UELT: At the end of the day, a review is a personal (and meant to be honest) opinion. Have you ever read a book and thought, "This is so bad, I just can't say what I really think about it in public?" How did you handle that situation?
TRM: Yes, I chose not to post the review.
BRM: Yes, I didn't post it.
ERC: I said what I felt and the author came for me on Twitter (laughing).
TBNG: I haven't had the dubious pleasure of reviewing a bad book yet.
UELT: Has there been any book that has wowed you and made you want to meet the author? Which one(s)?
TRM: Too many to list.
BRM (laughing): Yes, [the author is] in my real life. They don't know that I review books.
ERC: Yes, a lot but a few I'll mention: Luckiest Girl Alive by Jessica Knoll. Such a good book. Born a Crime by Trevor Noah. Then, Born on a Tuesday by Elnathan John. The Hate U Give by Angie Thomas. And my absolute favourite, a book I read once a year, The Origins of Political Order by Francis Fukuyama.
TBNG: The Hundred Wells of Salaga by Ayesha Harruna Attah.
UELT: Any advice for authors or publishers hoping to get your attention to review their book?
TRM: Just write an interesting book and send to me.
BRM: Yes, please read the entry criteria on my Instagram stories, then DM me to let me know where I can buy your book.
ERC: Email me. Technology has made communication easier. I'm at ercabuja@gmail.com
TBNG: Just have a Wow! story that can be sold to my readers and followers.
UELT: Any advantages or disadvantages of being book reviewers?
BRM: The disadvantage is not having enough time to read everything. Sometimes, I'll read a book about 3 times before I post it. Especially if I really like it.
ERC: Ahhhh! A lot, but I'll list one of each. Advantage, feeling like I'm part of an elite club that gets the first taste. One disadvantage is that not everyone handles criticism well. Some people get really mad when you tell them where they are lacking and make it seem like it's personal.
TBNG: One of the many advantages of being a reviewer is the ability to have a book to enjoy right before it is released but the main disadvantage is not being able to find time.
Book Reviewers in Time & Space

UELT: How do you find time to review books?
TRM: I plan my schedule ahead.
BRM: It's challenging, as I have kids. But as I've always been an avid reader, I find the time.
ERC: I create the time. The same way we find time to do every other thing. And my sleeping pattern (in terms of times) is weird.
TBNG: It's not easy as I have a demanding day job, but I try and make out time.
UELT: How do people become book reviewers?
TRM: Read and share your thoughts about books.
BRM: Decide what your purpose is and just do it😊
ERC: You have to be knowledgeable enough within a context to review any book. So, good book reviewers need to read a lot and know what is expected from a good book.
TBNG: First, have a real love for books. Then, be genuinely excited about talking about books.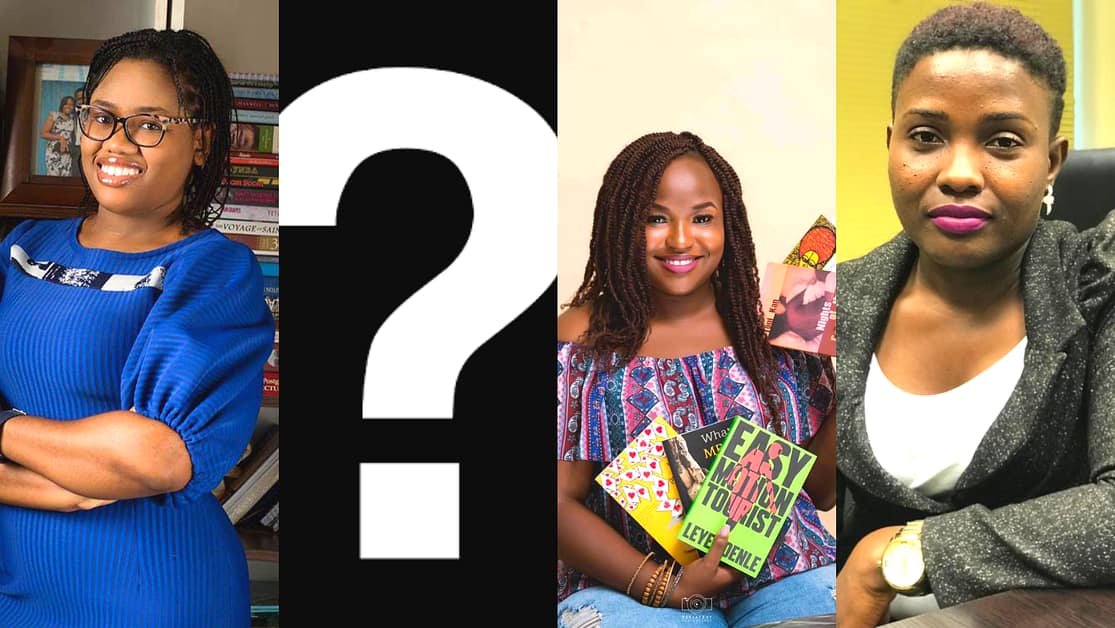 UELT: How can authors and publishers reach you?
Blessing of TRM: Instagram
Modus of BRM: Instagram
Munyale of ERC: Facebook, Instagram, Twitter, YouTube, and the ERC website.
Ijeoma Ucheibe of The Bagus NG can be found here and on LinkedIn.
Learned something new? Let us know in the comments section below.
Now you know what book reviewers are looking for, have you registered to find out how to become a better writer?